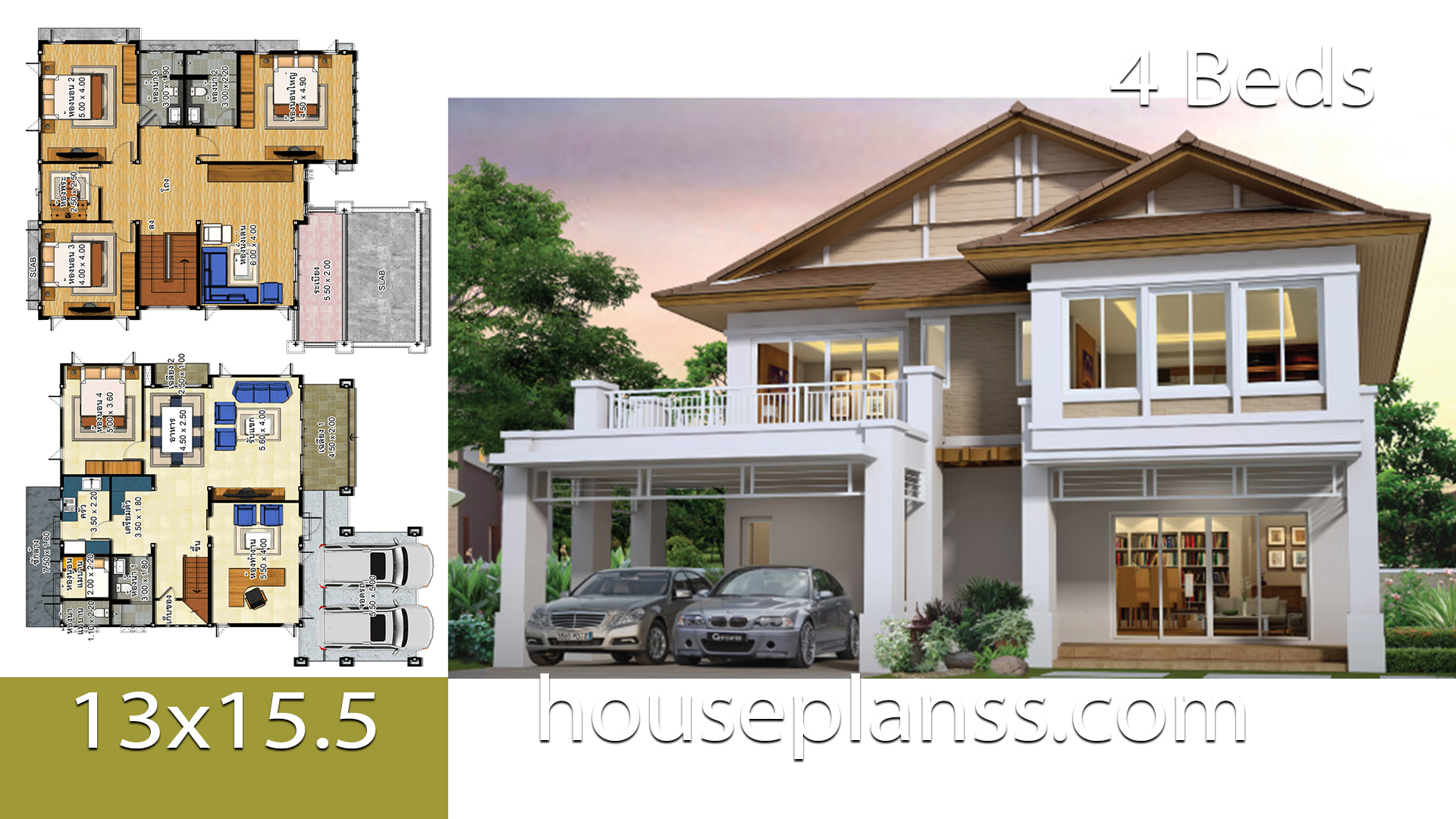 House design idea 13×15.5 with 4 bedrooms
The House has:
Building size: 13.00 x 15.50
Land size (sq.m.): 17.00 x 19.50 m.
Land size (sq.wah): 82.75 sq.m.
Usable area: 305 sq.m.
4 bedrooms
3 bathrooms
2 parking
Price: 8 – 10 million baht
Facebook Page: Sam Architect
Facebook Group: homedesignidea 540k+ Members HomeDesignIdeasFreePlan 670k+ Members MyDreamHomePlan 330k+ Members homedesignideasfreepost 270k+ Members
More Plans Download On Youtube: Sam Phoas Channel
If you think this Plan is useful for you. Please like and share.
Credit: landyhome.co.th
More Plans  House design idea 8.5×16.5 with 4 bedrooms  House design idea 15.5×14 with 4 bedrooms  House design idea 24.5×12.5 with 3 bedrooms House Plans idea 12.5×12 with 3 bedrooms House Plans Idea 15×15.5 with 4 bedrooms  House Plans Idea 16.5×15.5 with 3 bedrooms
House design idea 13×15.5 with 4 bedrooms
More Detailing Below: